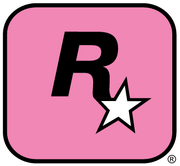 Rockstar London is a British video game developer and the European publishing headquarters of Rockstar Games, setting up a new development studio in the heart of London, and in 2005 was the second newest studio to join the Rockstar Games family. Notable productions include Manhunt 2 for the PlayStation 2. Rockstar London is located on Kings Road, London, in the same building as Rockstar's European publishing headquarters.
Rockstar London developed Manhunt 2 in 2007 for the PlayStation 2 and Microsoft Windows, PSP with Rockstar Leeds and Wii with Rockstar Toronto.
Rockstar London has also released Midnight Club: LA Remix in 2008 for the PSP.
It was announced recently that Rockstar London would be working on a new game for the the Xbox 360, PlayStation 3, and Wii. It is unknown what the project contains, or when it will be released[1].
See Also
[
]